was started by Breaking the Spine and serves to showcase those books
that aren't released yet, but that we're eagerly awaiting.
Name: Rook
Author: Sharon Cameron
Number of Pages: 464 pages in Hardcover
Published: April 28th 2015 by Scholastic Press
Genre: Fantasy, Young Adult, Romance
Retelling, Mystery, Advanture
History has a way of repeating itself. In the Sunken City that was once Paris, all who oppose the new revolution are being put to the blade. Except for those who disappear from their prison cells, a red-tipped rook feather left in their place. Is the mysterious Red Rook a savior of the innocent or a criminal? Meanwhile, across the sea in the Commonwealth, Sophia Bellamy's arranged marriage to the wealthy René Hasard is the last chance to save her family from ruin. But when the search for the Red Rook comes straight to her doorstep, Sophia discovers that her fiancé is not all he seems. Which is only fair, because neither is she. As the Red Rook grows bolder and the stakes grow higher, Sophia and René find themselves locked in a tantalizing game of cat and mouse.
I've been seeing this around so many WoW lately and I'm so excited to have this too. I've included this on my wish list when I first saw it 'cause I was so intrigued about the book cover and the blurb. I then learned that this is a retelling of The Scarlet Pimpernel. I was like.. "Scarlet who?" To be honest, I don't have any idea what The Scarlet Pimpernel is all about. Lol! As per Wiki, it's a play and adventure novel set during the Reign of Terror following the start of the French Revolution. I'm still clueless. Lol! 😀
Anyway, let's just get to your favorite part. Giveaways! Unfortunately, I can't seem to find an International giveaway so sorry for all my friends from outside US. 😦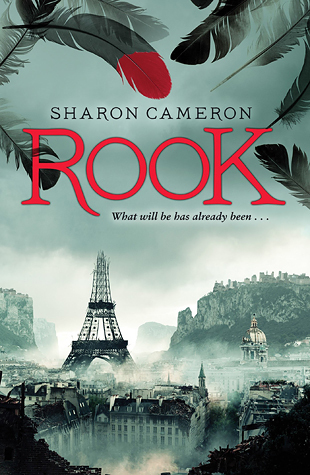 Being released April 28, 2015
Giveaway dates:
Mar 16 – Apr 03, 2015
*FOR US ONLY

giveaway details »
Rockstar Book Tours will host the blog tour, but I've found out that the sign up is already closed. The blog tour will run from April 20th-24th and April 27th-May 1st. It will be a mix of reviews, interviews and guest posts. Of course, reviews copies will be provided by the publisher.
The details are not yet confirmed though.
You can also go to the ROOK LAUNCH PARTY on April 29, 2015, 6:30pm at Parnassus Books, Nashville, TN
I think I've covered everything. I'll update this whenever I'll find something new until this will be released. So always check back when you're free. Okay? By the way, care to share the books you're dying to read? Comment and I'll check on it. 😀