was started by Breaking the Spine and serves to showcase those books
that aren't released yet, but that we're eagerly awaiting.
Name: A Court of Thorns and Roses
Author: Sarah J. Maas
Number of Pages: 416 pages in Hardcover
Published: May 5th 2015
by Bloomsbury Children's
Genre: Fantasy, Young Adult, Retellings
A thrilling, seductive new series from New York Times bestselling author Sarah J. Maas, blending Beauty and the Beast with faerie lore. When nineteen-year-old huntress Feyre kills a wolf in the woods, a beast-like creature arrives to demand retribution for it. Dragged to a treacherous magical land she only knows about from legends, Feyre discovers that her captor is not an animal, but Tamlin—one of the lethal, immortal faeries who once ruled their world.
As she dwells on his estate, her feelings for Tamlin transform from icy hostility into a fiery passion that burns through every lie and warning she's been told about the beautiful, dangerous world of the Fae. But an ancient, wicked shadow grows over the faerie lands, and Feyre must find a way to stop it . . . or doom Tamlin—and his world—forever.
Perfect for fans of Kristin Cashore and George R. R. Martin, this first book in a sexy and action-packed new series is impossible to put down!

Here's another retelling that I can't wait to have. The cover is super gorgeous and it's Beauty and the Beast! That's one of my favorite fairy tales so it's basically why I'm waiting for this book. It also includes some fairy lore so that's another awesome thing to watch out for. A lot of my friends can't wait to have this too. After I've read the blurb, I bet this would be full of adventure and magic. 😀
Chapter One is revealed by Teen Vogue! Yay! Click here!
Anyway, let's just get to your favorite part. Giveaways! Unfortunately, I can't seem to find an International giveaway so sorry for all my friends from outside US.
I've heard they would have one after this though.
This Rafflecopter giveaway is hosted by Misty of The Book Rat. She also included a TEASER!
The details of this giveaway is on her blog and click below to join in!
Meanwhile, enjoy her video. 😀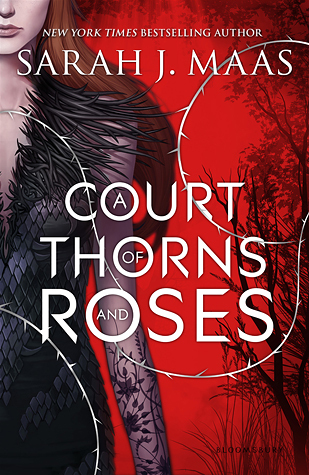 Being released:
May 5th 2015
Giveaway dates:
Apr 03 – Apr 22, 2015
*US ONLY
I wasn't able to find a blog tour sign up yet, but Sarah will have a tour the entire May!
CHECK SARAH'S TOUR DATES FOR A COURT OF THORNS AND ROSES!



You can also go to the A COURT OF THORNS AND ROSES EVENT on May 11, 2015, 8:45 PM at Red Balloon Bookshop, Saint Paul, MN
I think I've covered everything. I'll update this whenever I'll find something new until this will be released. So always check back when you're free. Okay? By the way, care to share the books you're dying to read? Comment and I'll check on it. 😀